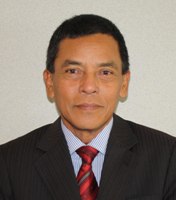 Standardization of Hydrology Practices Committee (SoHPC) was constituted by year end 1998 to unify operational procedure in observation hydrology elements practiced by various agencies and private consultant which has focus on hydrology in this country. SoHPC is under the chairmanship of the Deputy Director-General (Business Sector) of Department of Irrigation and Drainage Malaysia (DID) capable to intend one practice understanding hydrology in Malaysia to find application hydrology which could be coordinated and standardized especially in field of design hydrology to produce economy and safe hydraulic structures.


A total of 14 expert consisting of government officers, agencies and private consultants have been involved in this committee such as DID, Department of Environmental (DoE), Humid Tropic Centre (HTC KL), Minerals and Geoscience Department Malaysia (MGD), Ministry of Health (MoH), National Hydraulic Research Institute Malaysia (NAHRIM), Malaysian Meteorological Department (MMD), G&P Water Sdn. Bhd, RPM Engineers, Jurutera Perunding Zaaba, Hydec Engineering Sdn Bhd, GLS Hidro etc.
THE OBJECTIVE FOR THIS COMMITTEE ARE :​
To facilitate cooperation in hydrology in Malaysia.


To meet, in the most effective manner, specific needs of the various fields of application of hydrology in the national sphere and


To ensure adequate uniformity and standardization in the practices and procedures employed in achieving above matters.
SoHPC LAST ACTIVITIES ARE :​
DID and MMD had agreed to avoid overlap rain station observation where rainfall station data-sharing and information would be made between DID and MMD after finding lots of standard difference in observation practice rain and equipment data.
In 2007 SoHPC successfully produced "Guide to Water Quality Monitoring Practices in Malaysia' which combine sampling practices and sample monitoring water quality from varies department.
SoHPC CURRENT ACTIVITIES ARE :​
Meeting for year 2010 had discussed in detail on standardization scope hydrology for three concept papers.
The Committee will provide one information papers on design which need given attention. This paper would be able later help SoHPC identify critical issues to be standardized.